Jughead's Basement Episode 4: Energy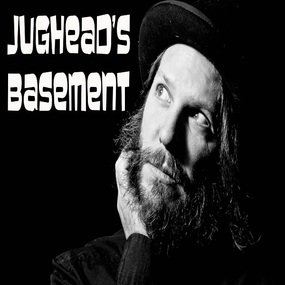 In this episode, John and friends put Operation Ivy's Energy LP under the microscope. Featuring pieces by Tim Stafford, Joe Jacob, Bradley Adita, Matt Ellin, Connor Kalista, and Sonja Amazonka.
Also, interviews with Operation Ivy's lead vocalist Jesse Michaels, and Lookout Records co-founder Larry Livermore.
Right Click and Download Episode HERE
WHAT IS OPERATION IVY: Jesse Michaels
01. Knowledge (Intro by John Pierson) 02. Sound System (Jesse Michaels Interview)
03. Jaded (Tim Stafford) 04. Take Warning (Larry Livermore Interview)
05. The Crowd (Joe Jacob) 06. Bombshell (Bradley Adita)
07. Unity (Matt Ellin) 08. Vulnerability (Jesse Michaels )
09. Bankshot (Larry Livermore ) 10. One Of These Days (John Jughead Pierson)
11. Gonna Find You (Jesse Michaels Interview) 12. Bad Town (Connor Kalista Part I)
13. Smiling (Larry Livermore Interview) 14. Caution (Jesse Michaels Interview)
15. Freeze Up (Sonja Amazonka) 16. Artificial Life (Jesse Michaels Interview)
17. Room Without A Window (Jesse Michaels) 18. Big City (Connor Kalista Part II)
19. Missionary (Larry Livermore Interview)
Last Question (Jesse Michaels Interview)
The Cast
Jesse Michaels: was the lead singer and songwriter for Operation Ivy. His other bands have included Common Rider and Classics Of Love. He is now working on a novel to be released sometime this year.
Tim Stafford: is a Chicago writer, performer, husband, and Father. He can be seen regularly with the Chicago based The Encyclopedia Show.
Larry Livermore: is the founder of Lookout Records. He has also written for Maximum Rock N Roll. He is also working on a book. And has a website with much writing: www.larrylivermore.com
Joe Jacob: is a professional motion graphics animator living in Chicago. He also engages in various forms of writing, the results of which tend to toil in obscurity and fuel his narcissistic martyr complex.
Bradley Adita: is a punk house survivor, juggler of miscellania, publisher of A Day In The Air zine, and "Head Butthead" at Pop Punk Dot Com.
Matt Ellin: is the youngest writer we have had on this podcast, 13 Years Old! He discovered punk rock and its various offshoots a few years ago through exposure to The Ramones and The Sex Pistols, and it's changed his life for better or worse. He immediately took to singing (And more recently playing bass) in bands. He listened to punk rock religiously and studied its stories. As a musician, He has no desire to be generic and he wants to do things in punk that haven't been done. As a writer, he likes to bring new ideas and philosophies into the scene.
Connor Kalista: was born and raised in Texas. After he finished school there and abroad, he lived in Chicago, where he worked in museums and made lots of theater. Mostly with the Neo-Futurists but also with Theater Oobleck, Plasticene and Schadenfreude. He now lives in Brooklyn where he works as a film and video editor and most recently completed work on Without Shepherds, a documentary about Pakistan that will premiere at the 2013 Slamdance Film Festival. He is currently at work on a documentary about Somali pirates. He still makes theater and in 2011, he co-created and performed with the New York Neo Futurists in the Drama Desk nominated production, The Complete and Condensed Stage Directions on Eugene O'Neill, Volume One: Early Plays/Lost Plays. He still goes to lots of live shows and wishes he had more time to draw.
Sonja Amazonka: Sonja always felt that there was something inherently wrong with the world, and was happy to discover likeminded people in the Belgrade punk scene when she was a teenager. Punk rock inspired her to try and understand society and the way in which people make it up in their heads, thus she became a social anthropologist. Sometimes, when she's not too busy writing academic papers, she writes short fiction. She is certain that her voice sounds more nasal when she's speaking English.
http://www.johnjugheadpierson.com/