Season 2 Episode 60: Mike Felumlee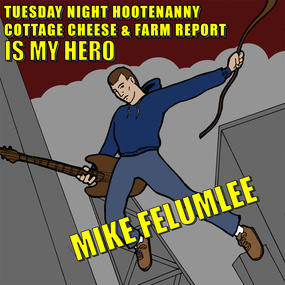 This week brings us an interview with the awesome Mike Felumlee .
Right Click and Download the Episode HERE
Before that Jeromy brings Nick a new flavored vodka, We have a B.A.G. Minute, Discuss the new Star Wars movies, The Nightmare on Elm Street house is for sale and Joey Ramones stuff is up for auction. We then join Mike where he talks about his upcoming projects and current song out on the compilation unsigned/unrest. We try to convince Mike to come back down to Springfield, IL. Will he? Only time will tell.
(There are some audio issues, we apologize but we do this show for no money. want higher quality? Please donate.)