Season 2 Episode 61: Cosplay with Allie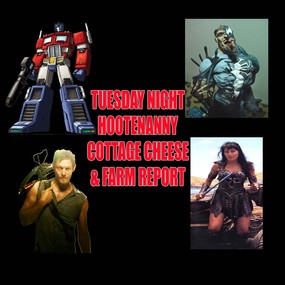 This week brings us good friend of the show Allie Jones.
Allie is part of a short film called So Long and Thanks for All the Popcorn and has a project called 8 In the Gate go check them out. After some whiskey issues we get into our Cosplay choices for each other. Some traditional and some not so traditional and maybe insulting. After the break we are also joined by Matt Humphrey and his wife Melanie do do our Jams of the Week.
We also take a listen to the band Hard Kiss and there song,
" You keep F@#$ing Up My Life". Go Check them out and follow
See you next week.
Right Click and Download Episode HERE