Jughead's Basement Episode 07: The Good Earth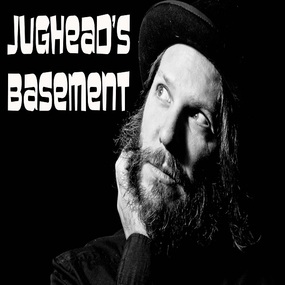 In this episode of Jughead's Basement, The Feelies' 1986 release, The Good Earth, is gone over with a fine-toothed comb.
Right Click and Download the Episode HERE
Featuring interviews with Glenn Mercer, Bill Million, Dave Weckerman, Brenda Sauter, and Stan Demeski of The Feelies. Also featuring pieces from Jim Testa, Jim DeRogatis, Edmund O'Brien, Audrey Zee Whitesides, and John "Jughead" Pierson himself.
Track 2: On The Roof - Jim Testa is the Boss at JerseyBeat.com, which began as Jersey Beat fanzine in 1982, so he's been around forever. He is a weekly columnist for The Jersey Journal/NJ.com and a regular contributor to several other print and online publications.
Track 5: When Company Comes - Jim DeRogatis is an American Music Critic and co-host of Sound Opinions. DeRogatis has written articles for magazines such a Spin, Guitar World, and Modern Drummer, and for fifteen years was the pop music critic for the Chicago SunTimes.
Track 6: Let's Go - Edmund O'Brien was born in London, reared in New Jersey, grew up in Manhattan, became a husband in Chicago, and a father in Los Angeles. He's back in Chicago where he teaches comedy writing, music and improv at The Second City Training Center. You can catch him and his wife improvise around town as Sheila's Sister.
Track 7: Two Rooms - Audrey Zee Whitesides is a poet and musician born in Elizabethtown, Kentucky. Her poetry and cultural writing has appeared or is forthcoming in/on Autostraddle.com, WONDER, and Bone Bouquet among others, and she's the author of two handmade chapbooks. She also leads Brooklyn trans punk band Little Waist.
http://www.tuesdaynighthoot.com
http://www.johnjugheadpierson.com/