Jughead's Basement Episode 08: Naked Raygun's Throb Throb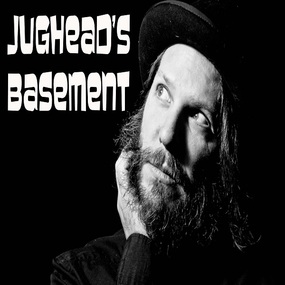 In this episode of Jughead's Basement, Naked Raygun's 1985 release, Throb Throb, is examined. This episode features special guest co-host, Dan Vapid.
Right Click and Download the Episode HERE
Jeff Pezzati
Camilo Gonzalez
Jim Colao
John Haggerty
Eric Spicer
Interviews with Steve Albini
(Producer & Engineer of Jawbreaker and Nirvana. Musician in Big Black and Shelac.)
Guest contibutors:
Steve Walker on "Metastasis"
Eric T. Roth on "On/I Don't Know"
Jim DeRogatis on "Managua"
Closing song: "Rat Patrol" covered by Cheaper By The Case in 1997 by my friends: Mark Montgomery, Fritz Doreza, and Eric Mahle.
http://johnjugheadpierson.com/
http://www.tuesdaynighthoot.com/